Start Your Bespoke NFT Platform and Launchpad
Jumpstart your idea.
Leave the tech to us.
We are experts in developing market-ready NFT platforms. Buy, sell and bid on non-fungible tokens (NFTs) across industries, including gaming, music, photography, digital and traditional art, domain names and more.
Our solution works with various blockchain networks and comes with a multi-asset wallet and payment gateways for an effective NFT marketplace solution.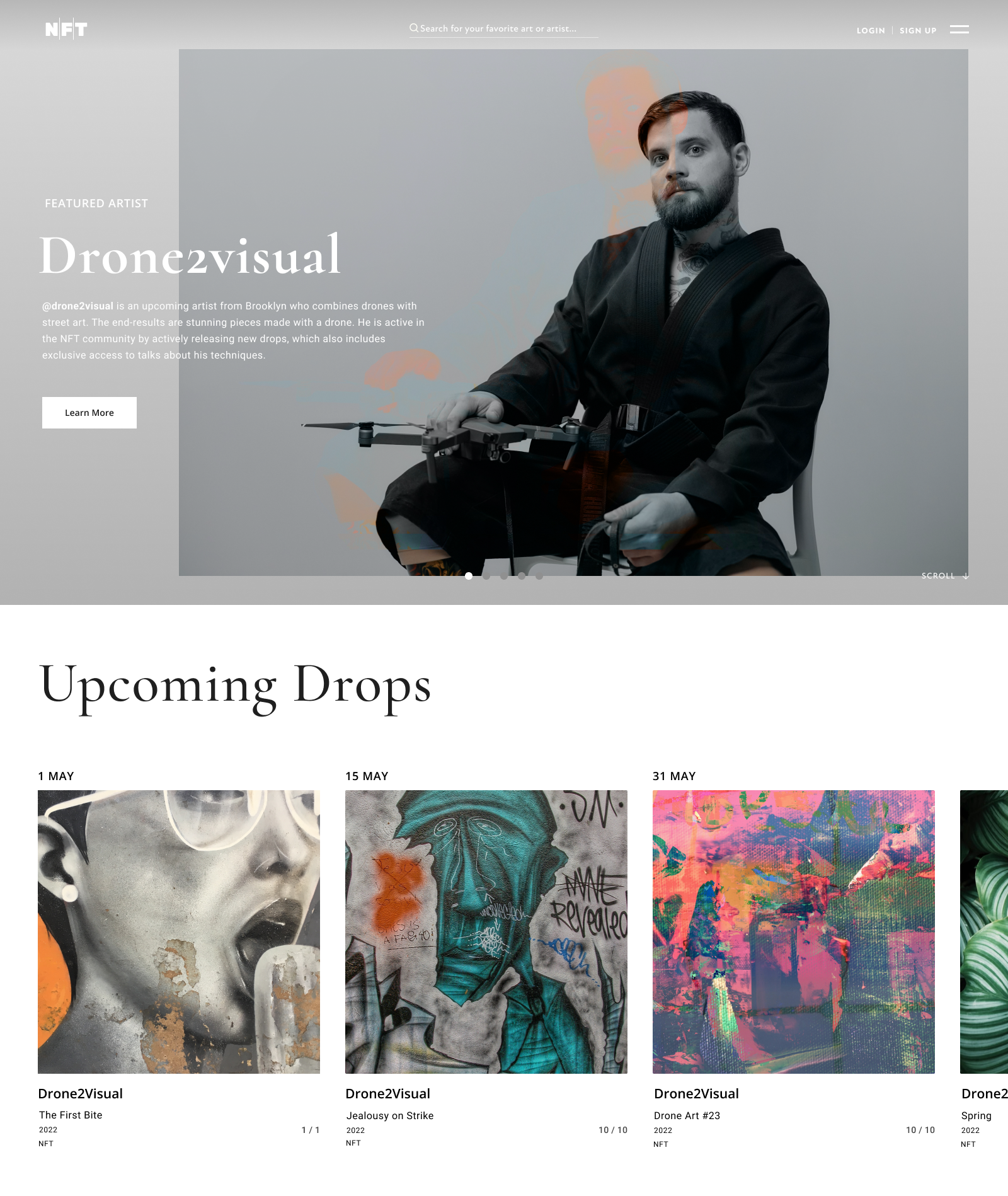 Launch your platform in 30 days
Secure and efficient
30 Days to Launch
That's quick! Dedicated team of experts will be working together with you to bring the product into full fruition.
ERC-721 · ERC-1155 · ERC-998 Supported
Perfect for diverse NFT distribution needs. Looking for a specific blockchain technology?
Multi-Asset Wallet and Payments
Easy user experience. Hold and convert fiat, cryptocurrencies, and NFTs – all within the user wallet.
Security
24/7 DDoS protection and state-of-the-art firewalls to safeguard the assets of our partners and clients with top-notch security.
State-of-the-art technology
Our fully self-hosted servers ensure the services maintain high-performance with low-latency trading engine to match over 1 million trades per second (TPS).
Always one step ahead of the market
Make your NFT platform idea a reality.
Capitalize on our proven track-record technology to configure your NFT marketplace to meet your specific business success, whilst creating a quality trading experience.

We Are the Pioneers in Fintech Solutions
Infrastructure
Supports high-frequency trading, eliminating system overload. Not relying on third-party technology. Self-hosted servers.
Security
24/7 DDoS protection and state-of-the-art firewalls to safeguard assets.
Support
Operational support along with first class legal risk and compliance support.
Experience
Proven track record of providing high quality and secure white label solutions.